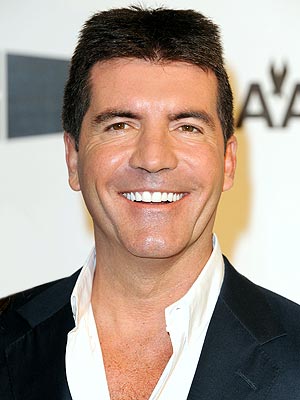 Well, I'll tell you this much, not in my mouth! I have not eaten one single of my beloved cupcakes since I returned to work on January 5! Not only that, but I've been eating fruit for dessert . . . well, except for the occasional stop at Johnny K's Batman head. Today I chowed down on a couple Andes Mints and a Dum Dum or two.
My point is, this new healthy lifestyle has netted me a 3.4lb weight loss this week which I found out at Weight Watchers. Yahoo! I think it's the fact that I'm turning, gulp, 30 in, gulp, 7 months, and I hate to be such a cliche but it's totally freaking me out so I am getting healthy, running like a demon, and hell, I may even start Internet dating soon! Hehe! I'd have so many free meals to write about!
Till then, I will write about which reality tv show I watched, alone, on any given night! Tonight I tuned into American Idol. I only watch AI during the audition stage, because it is boring when they're all good. Plus, it's really weird that I'm now officially too old to be on the show. Hell, I'd have a better shot at being an Olympian. I do adore Simon and the new judge is a Duke alum like me so she's okay in my book. Loved the blind guy today (thank GOD he made it through--can you imagine if Simon and Co ripped him apart? We might have another Paula Goodspeed on our hands, though someone else would have to drive him to Paula Abdul's house.). Also am smitten with 19-year-old Alex Wagner-Trugman (though not the hyphenated last name) and his geeky, dry sense of humor and mop top. He is EXACTLY the kind of boy I want to marry. Maybe he has an older brother? Cousin?
All right, got to go to bed!
Liz!